ADOPTEe Searches
For many of our visitors, this is the first page they visit on our website. It is no wonder why they do that. Between 1944 and 2014 there have been over 5.4 millions adoptions in the United States alone. That averages about 77 thousand adoptions a year for the past seventy years.
Our website receives approximately ten thousand visitors per/month and over eighty five percent of those people are unique; meaning they have not visited us before. That means in the past five years we have played host to over half a million people seeking out advice and guidance on their adoptee searches.
Basically when all is said and done about one in five adoptees, over the age of eighteen, want to know more about their birth families; and that is just based solely on visitors to our website alone. That number has got to be a lot higher, as we are not the only search angels out here.
The main purpose of our site is to assist adoptees on their search for their birth family. We always have at least fifty open cases at a time assisting individuals on what could only be described as their incredible journey. We do not charge any fee for our Basic Adoptee Search. However, we will prioritize your case, if you choose to purchase one of our Paced, Dedicated, Exclusive or Deep Dive one-year subscription levels of service.
Note that while we will not charge any taxes on your purchase, you cannot claim any of these purchases as tax deductible on your taxes. Services offered in exchange for a fee are non-tax deductible. Only a donation or contribution that include no offer to receive services can be claimed as tax deductible.
No matter what pace of search you want us to participate in, if you are ready to proceed, gather your notes, and head over to our search form page to fill out as many details as possible. We will review your case and get back to you as soon as possible.
How long does it take?
While each search for birth family is unique, many ask how long it will take. It depends on many factors, but on average a birth parent is usually found within the first year of a search that can include autosomal DNA testing, some background information and possibly a non-identifying information document from the State of birth adoption agency who handled your case.
What is our success rate?
Our cases vary from adoptees looking for their birth parents to children of adopted parents, or even grandparents, who are looking to identify their birth families. Some adoptees come to us who already found one birth parent, but have been unable to find the other.
There are very few people who start a search and actually stop trying to bring it to conclusion. So it is hard to actually say how many searches ever really fail to produce results. However, if we were to say how many cases have we solved over the past two years vs. how many are still open, the chart below can give you a clearer picture.
What better way to describe our success than to hear it directly from those who we have helped. Take a look at our testimonials page to understand the impact it has made.
Genealogical Services
Watch your family history come to life as our experts solve family mysteries, break down brick walls, resolve adoption mysteries, and discover the stories that tell you who you are and where you came from.
Our researchers have spent years helping clients resolve difficult family history, find family members through DNA analysis, and trace their family roots. Using online and offline resources, we have the experience and passion to help you reach your family history goals.
The first step to success is figuring out how we can help you reach your goals. We'll get to know your story, assess how much time the project will take, and explain what results you can expect.
We're in this together. We know that the best way to help our clients reach their goals is to work as partners. We'll get started by reviewing the research you've done. Then, we'll share our findings along the way so you can ask questions, evaluate your goals, and see the progress we've made.
Our professional researchers have been helping people just like you trace their family trees and connect with the past. We are not just genealogists, we are people who care deeply about connecting our clients to their past.
organizational MEMBERship to the NATIONAL GENEALOGICAL SOCIETY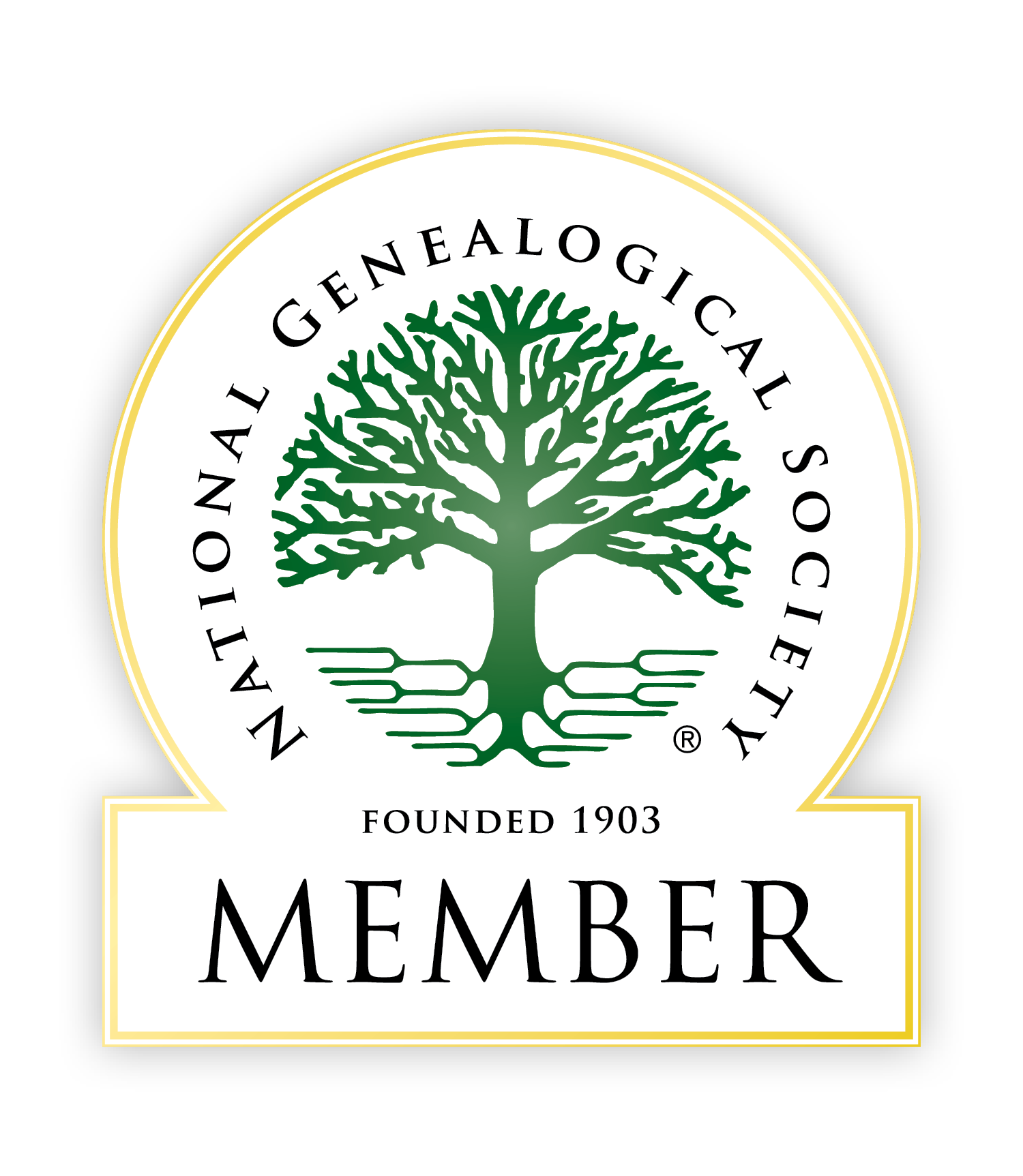 Search Angels maintains an organizational membership to the National Genealogical Society (NGS). We encourage all those familiar with genealogy to join up and expand their knowledge.
Founded in 1903, the National Genealogical Society is a 501(c)(3) that is dedicated to genealogical education, the highest quality research standards, and the preservation of genealogical records.
Search Angels earned the 2018 & 2019 Platinum Seal of Transparency from GuideStar, the world's largest source of nonprofit information. By sharing these metrics, we're helping the sector move beyond simplistic financial ratios to assess nonprofit progress.
We're proud to use GuideStar Platinum to share our full and complete story with the world. To reach the Platinum level, we added extensive information to our Nonprofit Profile: basic contact and organizational information; in-depth financial information; quantitative information about goals, strategies, and progress toward our mission goal.
We encourage other nonprofits to take advantage of GuideStar Platinum to share key metrics with the world and highlight the changes you're making. Updating is free. To learn more about GuideStar Platinum, click here. To learn more about GuideStar, watch their short video.
Federation of Genealogical Societies
Search Angels is a member of FGS, who represent members of hundreds of genealogical societies across the United States and other nations, the Federation of Genealogical Societies (FGS) is here to link the genealogical community by helping genealogical societies strengthen and grow. Advocating for the preservation and access of records and providing resources that enable genealogical organizations to succeed in pursuing their missions.
OUR EFFORTS
We do our best to assist others on their genealogy efforts online. Much of our expertise is researching digital content at Ancestry.com, Familysearch.org and other dependable online and offline resources.
We have extensive experience working with DNA results from AncestryDNA, 23andMe, and FamilyTreeDNA. We are also familiar with using Gedmatch.com.
We strongly encourage anyone delving into their familial past to take an autosomal DNA test. While documentation can certainly help provide the foundation of researching your family, science has come a long way in substantiating facts from fiction. It can also help us leap beyond brick walls where documentation is just not available to help prove your lineage.